Wisconsin—in 2022,
There is A Better Way Forward!
Our communities, families, and children cannot afford four more years of the Evers/Barnes Administration's failed policies.
It's time for Wisconsin Republicans to go on offense, and fight to bring our conservative principles back to Madison. After playing defense in the Legislature for the last four years, I will not stand by anymore while Tony Evers' 

disastrous

 policies continue to harm our state. 
As the only candidate in the race for Lieutenant Governor that is a proven conservative, proven worker, and proven winner, I hope to be able to earn your vote. We must retire Tony Evers this November, and I have proven that I know what it will take to make that happen. I am the PROVEN choice to be a partner for our gubernatorial nominee to make sure we get Wisconsin back on track in 2023. There are critical conservative reforms that we must get done for the sake of Wisconsin and its future. Things like universal school choice, Constitutional Carry, and actual enforcement of our pro-life laws are all at stake. With so much on the line this November, we cannot take a chance with an un-tested and un-proven nominee. 
I hope you'll join our fight!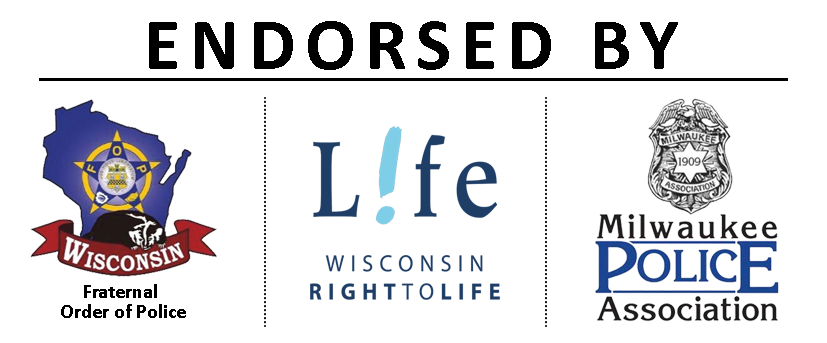 Sen. Testin is the only PROVEN conservative with a voting record. Since his time in the legislature, he has earned a 94% lifetime conservative rating from CPAC and the American Conservative Union. He has twice sponsored legislation to bring Constitutional Carry to Wisconsin, authored multiple pieces of crucial pro-life legislation, and served as a stalwart barrier as the chairman of the Senate Committee on Health against the radical COVID policies that Democrats attempted to pass in the last two years.
Sen. Testin is the only PROVEN hard worker in the race for Lt. Governor. Patrick won both of his races to the State Senate by putting in the hard work to meet voters where they are, and singlehandedly knocked on over 30,000 doors in the 24th District. He is no stranger to hard work, though, since he's had a job since before he could drive and, like so many Wisconsinites, has spent his fair share of time working on factory lines and overnight shifts. This is why, in the nine months since he launched his campaign for Lt. Governor, he has been crisscrossing the state nonstop and put over 60,000 miles on the road to hear from Wisconsinites in all corners of our state. Only with that amount of work will we be able to retire Tony Ever in November. 
Sen. Testin is the only PROVEN winner against an incumbent Democrat. In 2016, Patrick defeated an 18-year incumbent and became the first Republican since 1968 to be elected to the State Senate by the 24th District. When he was up for re-election in 2020, Tony Evers and the Democrats poured in nearly $1.5 million to defeat him: despite maintaining his strongly conservative record, and with the 24th including all of blue Portage County, he was re-elected by over 13%. He knows how to beat Democrats, and we must retire Tony Evers in November.
Check out some videos of Patrick
PAID FOR BY TESTIN FOR WISCONSIN